Disney Traditions by Jim Shore
Een van de uitgebreidste Disney Traditions by Jim Shore collecties van Nederland en België vind je bij Kings & Queens in Roermond.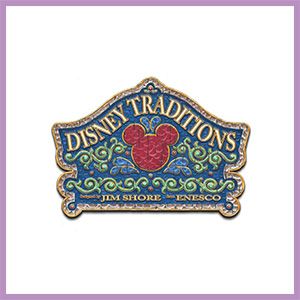 Disney Traditions by Jim Shore - Kings & Queens Roermond
Al jaren is Kings & Queens erkend leverancier van de beeldjes uit de Disney Traditions by Jim Shore-collectie. De Disney Traditions-beeldjes worden ontworpen door de Amerikaanse kunstenaar Jim Shore. Jim Shore groeide op in het landelijke South Carolina, als zoon van artistieke ouders die hem de liefde voor Amerikaanse volkskunst bijbrachten. Zijn grootmoeder was een meester-quilter, die hem het geduld en de vaardigheid leerde om ingewikkelde ontwerpen tot leven te brengen. Jim werkte decennia aan het verfijnen van zijn vak, vervaardigde zijn eigen ontwerpen en reisde door het land om zijn werk te verkopen. In 2001 werkte hij uiteindelijk samen met Enesco om Heartwood Creek op te richten, het succesvolle merk dat Jim wereldwijde bekendheid bezorgde. Jim heeft meerdere onderscheidingen ontvangen van prestigieuze handelsorganisaties, waaronder de ICON HONORS Life Accomplishment Award in 2014.
Jim is een legende in de geschenkartikelen-industrie en inspireert zowel retailers als consumenten met een blijvend oeuvre gebaseerd op traditie, familie en liefde voor het land. Jims onmiskenbare stijl combineert een divers kleurenpalet met een tijdloos ontwerp dat is afgeleid van afbeeldingen van Amerikaanse en Europese volkskunstvormen. Zijn frisse nieuwe interpretatie van traditionele motieven heeft internationale aantrekkingskracht en werkt met een verscheidenheid aan thema's en formaten, waaronder Jim's succesvolle partnerschappen met iconische merken zoals Disney, Peanuts, en the Grinch. Ieder jaar brengt hij oa. veel nieuwe ontwerpen uit geïnspireerd op de klassieke én nieuwe Disney-personages. Van Mickey Mouse en Donald Duck tot Tiana en Rapunzel.
Tijdens zijn 19-jarige samenwerking met Enesco is de Disney Traditions by Jim Shore-collectie uitgegroeid van een kleine aantal beeldjes, tot een breed scala dat het hele jaar door gerespecteerd en verkocht wordt over de hele wereld. Van indrukwekkende standbeelden tot minibeeldjes, Jim Shore heeft voor elk wat wils. Het is een eerbetoon aan Jim's grenzeloze creativiteit en unieke vermogen om mensen in alle lagen van de bevolking te raken met zijn kunst.
Ontdek de categorie 'Disney Traditions by Jim Shore' in onze webshop of kom gezellig naar de winkel van Kings & Queens in Roermond.